3rd annual cooking contest a resounding success | Free sharing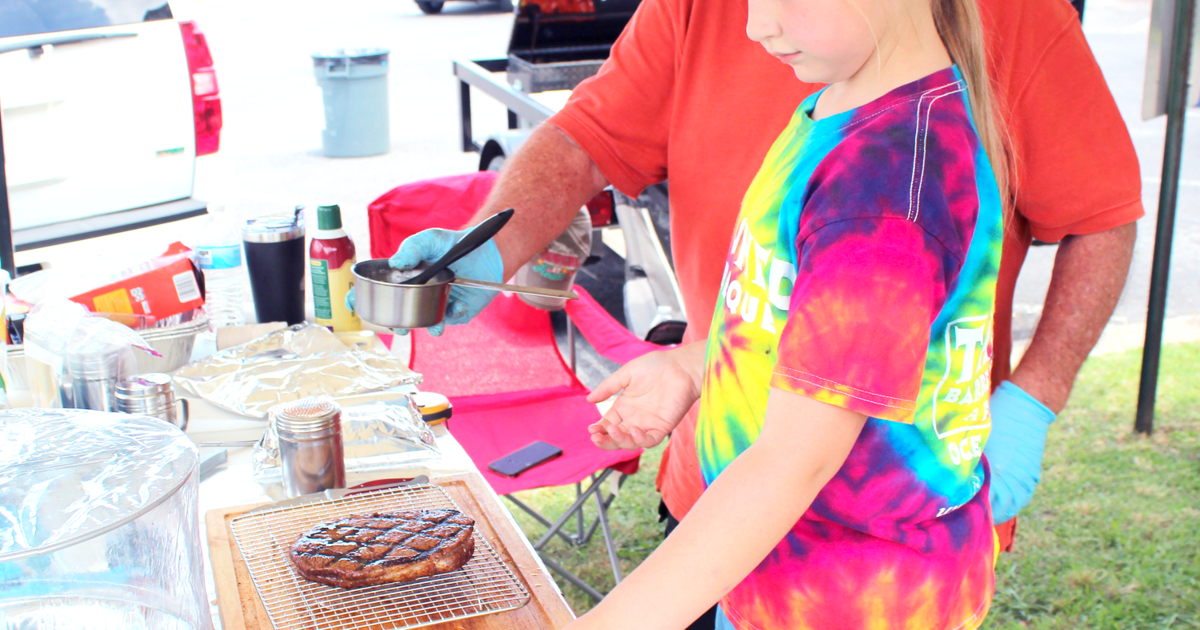 The Southeast's top competitors were in Albertville last weekend for the third annual Sand Mountain Sizzle Steak Cookoff. Organized by the Albertville Chamber of Commerce and the Steak Cookoff Association, the competition was divided into four categories: steak A, steak B, accessory (tacos) and children. Winner of the inaugural Sand Mountain Sizzle Johnny Joseph, competed in the event on Saturday. He also hosted a kids' steak class on Friday with about nine children, ages 5 to 12. Joseph, a 35-year-old veteran, has won four world championships, one in 2008 before the creation of the SCA and three under the SCA. in 2014, 2015 and 2016. Joseph said he was not as competitive as he used to be, but preferred teaching young people and raising money for charity.
Another standout at the event was reigning Sizzle Champion Sunny Moody. Traveling from Nashville with her husband, Jeff, and four daughters, Jocelyn, Brooklyn, Adalyn and Katelyn, Moody and her family all competed. She is currently on the BBQ Brawl show on Food Network and is reportedly looking for another show including her whole family in July. Moody's first solo competition was at last year's Sizzle event in Albertville where she won the competition and beat her husband.
"We love this competition. The venue is awesome and I still think we'll come to this one," Moody said.
Current SCA auxiliary points leader Catherine Noble traveled from Tullahoma with her husband, Steve, who is third in steak and fifth in auxiliary points. Before COVID-19, the Nobles would just grill in their backyard, but during quarantine Steve found YouTube videos of kitchens and started learning how to be a pro. The Nobles are currently chasing the points – competing every weekend and earning points for the points hunt prizes at the World Championships later this year. They plan to travel to Arkansas next weekend.
Sponsors in attendance for the event were: Foodland Plus of Albertville, Mueller, Santa Fe, Howard Bentley and Marshall County Tourism & Sports. Featured sponsors were: Alabama Beer Promotions, Brindley's Family Pharmacy, Huhtamaki, Jones Management Services, Liberty Bank, Papa Dubi's Cajun Kitchen, Randy Jones & Associates, Redstone Federal Credit Union, Wayne Farms and WQSB/Power 107.5.
The final results of the Sand Mountain Sizzle are listed below:
Steak A Top 3:
1st place – Rusty Weaver
2nd Place – Jeff Jordan (Golden Ticket Winner)
3rd place – Melissa Burns
Steak B Top 3:
1st place – Ron Stephens
2nd place – Jeff Moody
3rd place – Catherine Noble (Ticket d'Or winner)
Auxiliaries (Taco) Top 3:
1st Place – Allison Laughlin (Golden Ticket Winner)
2nd place – Brad Mullenix
3rd place – Britney Riddle
Kids Ribeye Top 3:
1st place – Tanner Laughlin
2nd place – Maeleigh Livingston
3rd place – Corbin Mullenix