Appetite for public art fuels Lewiston's chili kitchen | Local News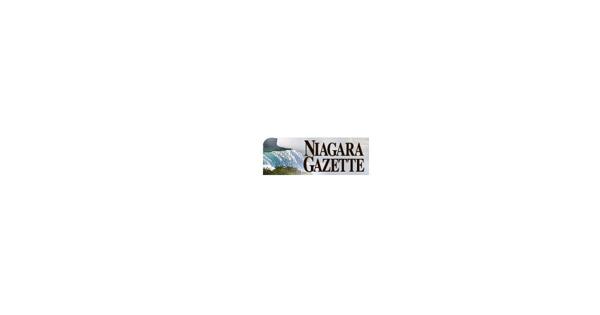 LEWISTON — Gallo Coal Fire Kitchen will host a chili kitchen fundraiser on Saturday in support of a new Lewiston Landing sculpture underway.
Local metal fabricator Dan Buttery has been working on a new sign along Water Street in which metal letters spell out "Lewiston Landing" accompanied by sculptures of stainless steel trout. The lettering will appear green after applying a weathering solution.
Buttery said the piece, which would normally cost up to $50,000 to make, will be donated to the village of Lewiston. The village council approved Buttery's proposal in August.
Gallo owner Michael Hibbard, who is also a sculptor, said the fundraiser will help absorb some of the cost of the sculpture.
"We organized this and connected with Brickyard Brewing, Spicey Pickle, Apple Granny, the Village Dinner and Villa Coffeehouse to do the barbecue," Hibbard said. "It's kind of a competition for local restaurants in the community."
Chris Stanek of Stanek Electrical would volunteer his time to do any electrical work needed on the sculpture.
Fundraiser participants can sign up to taste and rate/rate the peppers. The winner will receive a butter-made steel trophy, shaped like a chili cauldron, to hang in their restaurant.
During the contest there will be a raffle, live music and beer samples from Brickyard Brewing.
"If we see success with this, then we'd like to do this as an annual fundraiser just to provide more artwork in the community," Hibbard said.
Buttery and Hibbard have been involved in other carving work in the area, including renovating the Spirit of Victory sculpture at Joseph Davis State Park and handling a sculpture donated by the Williams family that will be placed near the entrance to Artpark.
The chili contest begins at 1 p.m. Saturday in Gallo Court, 402 Center St.