BookTrib Bites: Four Intriguing Stories from Different Places and Viewpoints | Food, recipes and entertainment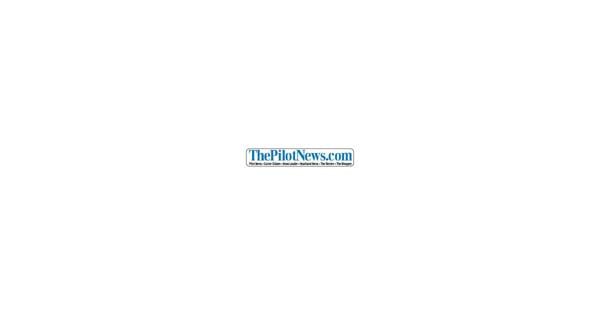 "Stop the kids"
by Carlos and Javier Avitia-Velazquez
"Once punk, always punk; Expect nothing, cherish everything. Los Angeles native David Leandro "Leo" Rial-Alvarez takes these mantras to heart. But what do they mean for an 18-year-old Latino faced with the suicide of his close friend Aqua at his going away party before his flight to college in New York? Especially when he left behind Astair, his childhood sweetheart, and all his other Californian friends?
A subcultural coming-of-age tale, "Curb Children" embarks on an epic odyssey through strange and vibrant parts of the countercultural Los Angeles underground in the late 2000s. Nostalgic, magical "dreams" guided by a punk-rock angel, Leo's late Tio Angel, "Curb Children" shows what the past – and the future – once held for a group of idealistic young millennials.
Buy at https://curbchildren.com/buy.

"Segment of One"
by Michael Grigsby
Newly retired marketing analyst Nick Vanderoff lost his wife to cancer last year. Now he just wants to relax and fix family relationships. He spends time with his math genius granddaughter and his estranged daughter. But a serial killer is on the loose, and traditional forensics turned up nothing. Nick has consulted for the police department before, but not on anything like this.
Can he trust the algorithms that have worked in the corporate world to flush out a madman? The answer becomes personal when Nick's projections foil the killer's plans, and he realizes the police are closing in on him. The sniper attacks intensify and the killer turns to Nick. Can Nick use his marketing skills to target a deadly segment of someone to reveal himself?
Buy at https://amzn.to/3yiN7sy.

"Celebrating Their Lives"
by Norah Machia
Fourteen uplifting and inspiring profiles of families who sought meaningful ways to honor the loss of their loved ones by showing tremendous acts of kindness and compassion for others. As they faced the grieving process, these families overcame their pain by establishing scholarship funds, supporting medical research, and organizing community education programs in an effort to save lives. Here they share their personal insights to give hope and inspiration to others dealing with the tragic death of a loved one.
By creating a meaningful legacy, these families found comfort in their healing journeys and had the opportunity to share the values ​​and beliefs of those who died throughout their lives. Each profile provides valuable resource information for creating your own legacy initiatives.
Buy at https://amzn.to/3PHTMI8.

"Karma Under Fire"
by Love Hudson-Maggio
Two societies collide: the ultra-hip and high-end world of Atlanta and the seductive and tradition-bound world of old India. Under pressure from her "provocative" mother, Harlow Kennedy, an ambitious woman, agrees to marry the politically ambitious pretty boy Addison Whitmore. The match will elevate Harlow's social position and ensure financial security. The wedding will take place as soon as Harlow returns from her best friend's wedding in India.
Halfway around the world, the parents of Tej Mayur, the hippest restaurateur in the hippest city in the South, worry about their son's single status. When Harlow and Tej find themselves sitting together on a flight to New Delhi, sparks fly. When they land, they flee each other's company – or so they think.
Buy at https://bit.ly/3ProMXB.
NOTE: BookBites is presented by BookTrib.com.