Cass County Extension to Host Food Preservation Course July 14 | Way of life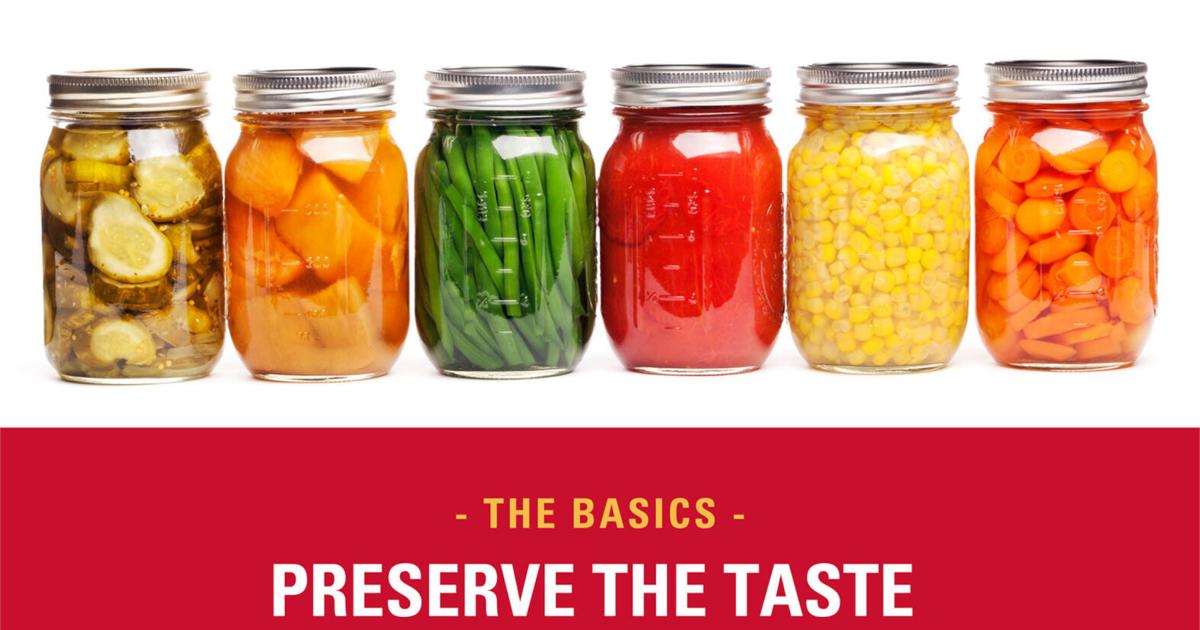 Food Preservation 101 is a two hour overview of the general principles of food preservation. The class includes current recommendations for canning, freezing and drying, display of equipment and utensils, and sources of safe and tested food storage information. The program will be held Thursday, July 14 from 6-8 p.m. at the Cass County Extension Office, 805 W. 10th Street in Atlantic. There is a $10 fee for the program, but scholarships are available upon request. To ensure that the correct material is available for all participants, pre-registration is required before Wednesday July 13th.
ISU Extension offers a library of publications with recipes and instructions for storing a wide variety of foods, from fruits and vegetables to pickles and meats. These publications are available for free download from the ISU Extension Store at https://store.extension.iastate.edu/, or can be picked up from your local ISU Extension office.
Information will also be shared during this program on ISU Extension's series of more in-depth food preservation workshops; Preserve the taste of summer. This series of hands-on food storage workshops is a great opportunity for those who want to go beyond the basics, according to Fuller. The cost for each workshop is $40 and Cass County Extension is planning to host a Salsa Making session on Saturday, August 13 – Scholarships are also available for this class upon request. Additional topics, including jams, pickles and dehydration, will be offered at locations across Iowa throughout the summer.
In addition to learning the basics of food safety, extension staff remind home canners that dial pressure canners should be tested annually for accuracy. Dial indicators will be tested for free when the program ends on July 14, or covers can be dropped off at the Cass County Extension office at any time for free testing.
Home food canners can also get answers to questions about food storage by calling ISU Extension and Outreach's toll-free answer line. Experts answer questions Monday to Friday, 9 a.m. to 12 p.m. and 1 p.m. to 4 p.m.
In Iowa: 1-800-262-3804; Relay Iowa Hotline for the Deaf/Hard of Hearing, 1-800-735-2942
All of these resources and more will be featured at the Food Preservation 101 workshop on July 14, so be sure to call or go online to pre-register today!