Culver City's Tito's Tacos is Family Owned | Food, recipes and entertainment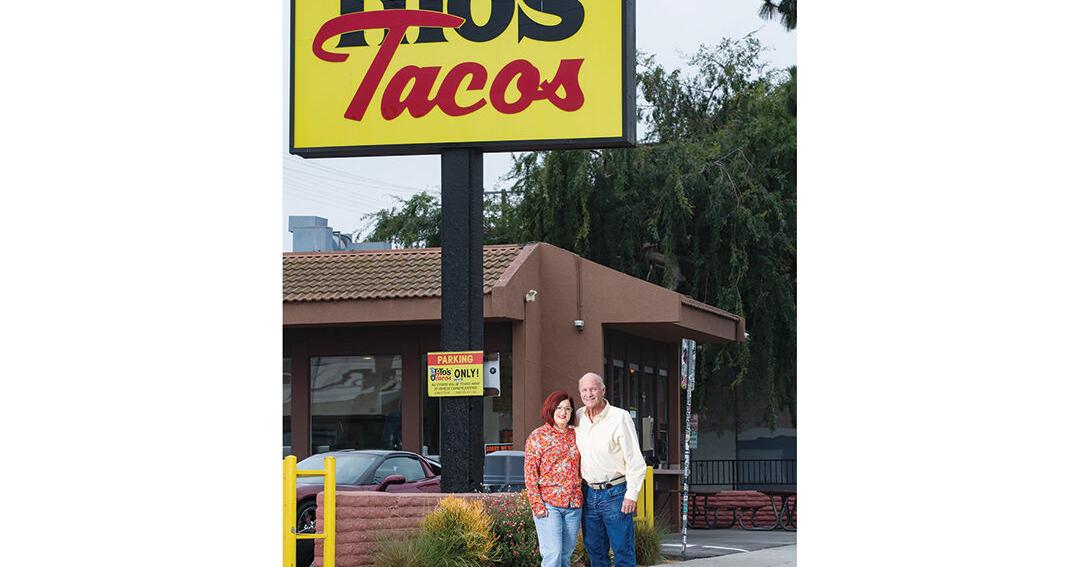 Third Generation Owner Lynne Davidson Receives Lifetime Achievement Award
When Lynne Davidson was 17, she got her first job at her grandfather's restaurant in Culver City. But when she asked for weekends off, she learned what it meant to work for the family business.
"If it's not convenient for you to work when the customers are here, then I don't need you," Davidson's grandfather told him.
"I took a deep breath of air," she recalls. "It was true. After a few minutes I said, 'OK, I get it!'
From that fateful start in 1971 to becoming manager and now owner of the famed Tito's Tacos, it's this work ethic and commitment to excellence that has undoubtedly helped earn Davidson the Elizabeth Burns Lifetime Achievement Award. of the California Restaurant Association.
Davidson said she learned a lot from her grandfather, as well as her father who took over the family business in the 1960s when her grandfather's health began to decline.
His grandfather continued to show up for work even after he left management.
"In the morning he would come in, wash all the windows and go home," Davidson said.
Tito's Tacos has been in business for over 63 years and is best known for its crispy hard shell beef tacos topped with cold cheddar cheese and iceberg lettuce.
"They taste fabulous," Davidson said. "I ate one yesterday, it was so good. Make sure you put lots of salsa on it.
The salsa is prepared daily, Davidson said, as are the other offerings.
Hot tortillas are delivered daily, fried tortillas are fried on site daily in lard. ("I'm not sure you should be able to call it Mexican food if you don't use lard in it," Davidson said.)
The recipes have stuck since the 1960s after some minor adjustments, such as eliminating chorizo ​​from taco meat because some customers didn't like it.
Tito's Tacos won Best American Burrito in 2015, as well as the California Restaurant Association Foundation's 2017 Restaurant Neighbor Award and 2018 Senate District 30 Small Business of the Year.
Davidson said she had run Tito's Tacos since the late 1980s when her father went into semi-retirement.
She attributed the restaurant's success to its use of fresh ingredients and family atmosphere.
Employees work hard, long hours and close to each other, and they make the most of it.
"Everyone is so close to each other," Davidson said. "You're neck and neck with everyone, so let's make it great, let's have fun.
"We have a few people working here who are really good at jokes. It's like everyone is part of the family.
Family is important to everyone involved.
The restaurant's first employee was Amado Madera, who was hired at 24 and retired at 80, and helped Davidson's grandfather develop the recipes – and Madera's brother served as the head cook during many years. Another notable fact: Madera's daughter, Denice Renteria, is running for the Culver City Council.
"It's the people I work with and the clients, it's so much fun," Davidson said.
"It's so rewarding to see people sit down, eat their tacos and smile. We try to have a good time.
"That's what we do here: we sell Mexican food. We want everyone to come and be happy they bought their tacos here.
Celebrities have shared their love for Tito's tacos. Jack Black bragged about Tito's Tacos breakfasts on Instagram.
"To be honest, we don't usually talk about it," she said. "We want to keep them as customers."
Their customers are so loyal that those leaving the area have been known to make Tito their first stop whenever they fly into LAX.
"We get a fair amount of online orders, and sometimes people place the order at the airport before they board so they can pick it up after they hopefully land," Davidson said. "It's a bit risky these days with all the flight delays."
Tito's Tacos is a unique establishment, although there was once an Orange County franchise.
"This restaurant is doing well," Davidson said. "Culver City is a great place. It's a small town environment so it's welcoming and comfortable.
Davidson was scheduled to receive the Lifetime Achievement Award in 2020, but the ceremony was postponed until June due to the pandemic.
Tito's Tacos have withstood the pandemic after having to close for two and a half months and then reduce their hours from 10 a.m. to 10 p.m. to 11 a.m. to 8 p.m., as well as their number of employees from 75 to 42.
"I'm glad it's over," she said. "I'm not sure I could survive this anymore – the stress would kill me."
As for Davidson's retirement?
"I'm thinking of trying to reduce my hours a bit," she said. "But what would I do with myself?"
Right now, she's just thrilled to be honored by the California Restaurant Association and received her award on June 10 at the Elizabeth Burns Lifetime Achievement Award Gala Dinner at the Casa del Mar Hotel in Santa Monica.
"It was really amazing to have all of my restaurant friends at the event who were from all over the state," she said.
"I was overwhelmed by the wonderful words and support from people I have so much respect for. It was also very special to have over 25 high school students in attendance at this annual charity event which raises vital funds for the local ProStart programs, teaching young people the proper culinary techniques and management skills needed to find employment in the restaurant industry.
"The whole evening – from dinner and dancing to the Mariachi band to the speakers – was just fantastic."
Tito's Tacos
11222 Washington Place, Culver City
310-391-5780