Early Birdie's Happy Hour | Food, recipes and entertainment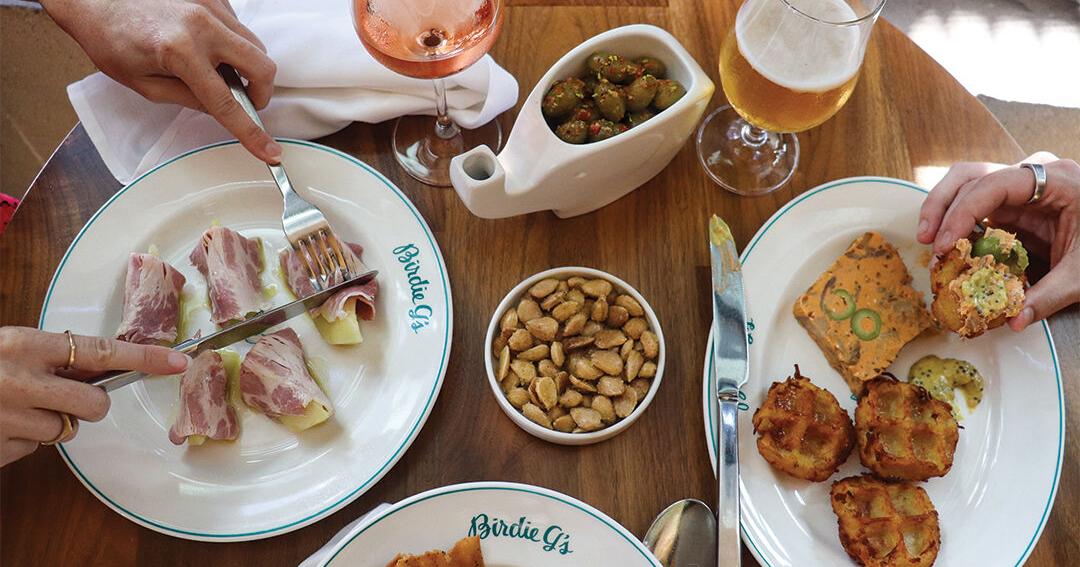 Santa Monica restaurant offers daily specials and drink specials
Local hotspot Birdie G's in Santa Monica has launched Early Birdie's Happy Hour, featuring special drink prices and a variety of creative and comforting bar snacks from chef/partner Jeremy Fox and executive chef Matthew Schaler.
Offered daily from 5-6 p.m. at The Bird's Nest (the bar and lounge), the menu features a wide range of new dishes such as whipped avocado with fried matzo (a Jewish version of guacamole and fries), Vernors baked ham and melons, kipper's sable terrine with crispy potato waffles, three kinds of fries (Ruben fries, Caesar fries, fries and aioli) and almonds with lavender.
Larger plates include the classic half-fried marinated chick as well as the premier Kishka burger: quarter pound seared black pudding, Hook's Swiss, house pickled pickles, red onion and "de back" with persimmon on a sesame bun pretzel.
On the drinks side, bar manager Stephanie Reading prepares drinks including a chamomile and lavender lemonade mocktail, seasonal cocktails like the Staycation Summer (lime, kumquat, strawberry brandy and tequila) and craft beer. Sommelier Kobi Tsesarsky has also developed a variety of planet-friendly wine glasses.
"Happy Hour is not a commercial program for us, but rather a way to see people having a good time connecting with each other in 'The Bird's Nest' – how we affectionately refer to our bar" , Fox said. "It's something we haven't been able to see for so long due to the pandemic. It also gives us the opportunity to try out new dishes and really have fun with the idea of ​​what food can be. "bar food".
Birdie G's
2421 Michigan Avenue, Santa Monica
310-310-3616