Extension News: Plan ahead for food preservation season | The St. Clair Times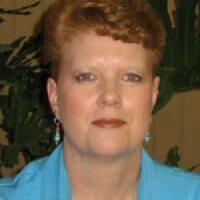 Growing and storing your own food allows you to enjoy delicious, seasonal fruits and vegetables all year round. For many of us, who may not have our own garden, there is still a way to capture the great quality and flavor of fresh fruits and vegetables and enjoy it all year round. Fruit and vegetable producers offer a wide variety of fresh fruits and vegetables; including squash, okra, greens and of course those sweet watermelons during the summer months at local farmers markets and roadside stands. If you're considering canning as a way to preserve your food this summer, there are a few things you should have in place before you start.
Receipts: All home canned foods should be prepared using research-tested recipes. Research is carried out continuously to provide the latest and most up-to-date recommendations. Many new guidelines have been released over the past couple of years, so make sure your recipes contain the latest information to keep your family safe. Your county extension office will be able to provide you with this information.
Equipment: Review the equipment needed for canning and make sure it's ready ahead of time. A water bath pot is needed for processing fruits, jams, jellies, tomatoes and pickles. A pressure cooker is essential for vegetables, meats and fish.
You should also have a sharp knife, jars, measuring cups, new lids, a funnel, sugar, salt, rings, and a jar lifter. Check your jars for chips and check the seals for damage. If you have a dial pressure canner, it is wise to have it tested annually at your local county extension office before you begin canning. The extension office also has all kinds of documents with guidelines and recipes for storing food. (The St. Clair County Extension Office is located on the lower level of the St. Clair County Courthouse in Basement #4. Their number is (205) 338-9416.)
Canning process: The canning process should begin as each fruit or vegetable is harvested. For a better product, try to use fruits or vegetables with no signs of insect damage, bruising or wilting. The first step will be to sterilize your jars. While you prepare your recipe, put your can on the stove. Next, fill your jars according to the instructions, then seal them and process them in a double boiler or pressure canner. After removing them from the pot, place them on a clean, dry cloth where they can sit for the next 24 hours. The next morning you should check that you have a good seal. The lid should be concave and should not burst when pressed.
Storage: You want to make sure you have good storage space; after all, you've worked hard. Most canned foods are good for up to a year. For a complete list, you can download the "Better Safe than Sorry Food Storage Chart" extension publication, or request one from your county office. Many other publications are available for home food preservers on our website: www.aces.edu. You can also visit the University of Georgia Extension website for more information at: www.uga.edu/nchfp/.
We will be holding the following virtual workshops on the basics of home food storage from April 29 to July 22. The programs will take place once a month and you will need to pre-register in order to receive a link to participate. All virtual workshops are FREE. The hands-on marinating and fermentation workshop that has a little extra.
— May 26 from 1 to 3 p.m. – Food Preservation Equipment/Canning Gadgets. Product Demonstration – Jelly Maker, Steam Citrus Juicer, Electric Bain Marie Stock Pot and The Roma Seedless Tomato Sauce/Jelly Preparation Equipment
— July 28 from 1 p.m. to 3 p.m. – Basics of freeze-drying / dehydration
— September 22 from 1 p.m. to 3 p.m. – Canning soups and stews in a pressure canner
— Oct. 27 from 1 p.m. to 3 p.m. – Crocktober – Meal with Crockpot and Instapot
— November 15 from 1 p.m. to 3 p.m. – Satsuma-based holiday jellies
A hands-on pickling and fermentation workshop will be taught by Angela Treadaway at Springville United Methodist Church located at 6471 US Hwy 11 on Thursday, June 23 from 1-4 p.m. The cost is $20 per person and you must register in advance to attend. by calling the extension office at (205) 338-9416. You will have an amazing time learning how to prepare pickles and sauerkraut which will then be processed. Each participant will take home a portion of the finished product to enjoy as a family. We will also discuss kombucha and there will be samples to taste.
If you have any questions about food preservation or other food safety issues, please contact Angela Treadaway, Regional Extension Officer at 205-410-3696 or call the St. Clair County Extension Office at (205 ) 338-9416.
Associate Editor Josie Howell: 205-884-3400.