Food Preservation Workshop Series Comes to Madisonville | Local News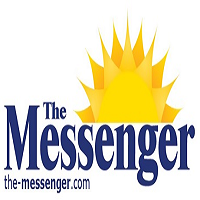 Hopkins County residents can attest that few things taste better than fresh-picked produce and locally grown fruits and vegetables, and now you can enjoy the flavor year-round by keeping your fruits and vegetables fresh.
The Family and Consumer Science Extension Worker will teach community members how to properly store a variety of foods by offering free food storage workshops throughout the summer.
On Wednesday, July 20, starting at 10 a.m., you'll learn how to properly pot fresh salsa and jam. This class is part of a three-part series, covering a variety of methods, from water bathing and pressure canning to drying and freezing. During this hands-on workshop, participants will learn how to store homemade salsa, jams and jellies. The canning technique that will be taught to use for preserving salsa and fruit preserves will be the double boiler method. Most importantly, participants will gain the confidence and experience to safely store food in their kitchens.
"Food preservation techniques from the workshops are based on new recommendations and use the safest methods," said Amanda Dame, Family and Consumer Science Officer for the Hopkins County Extension Office. "By learning how to properly store food, residents will protect and maintain the health of their families. Each participant will take home a jar of jelly and salsa and all necessary canning equipment will be provided to participants.
Additional information is available by contacting Amanda Dame at the Hopkins County Extension Office at 270-281-3650 or [email protected]