German food preservation expert Liebherr Refrigerators' EasyFresh technology is designed for India: here's how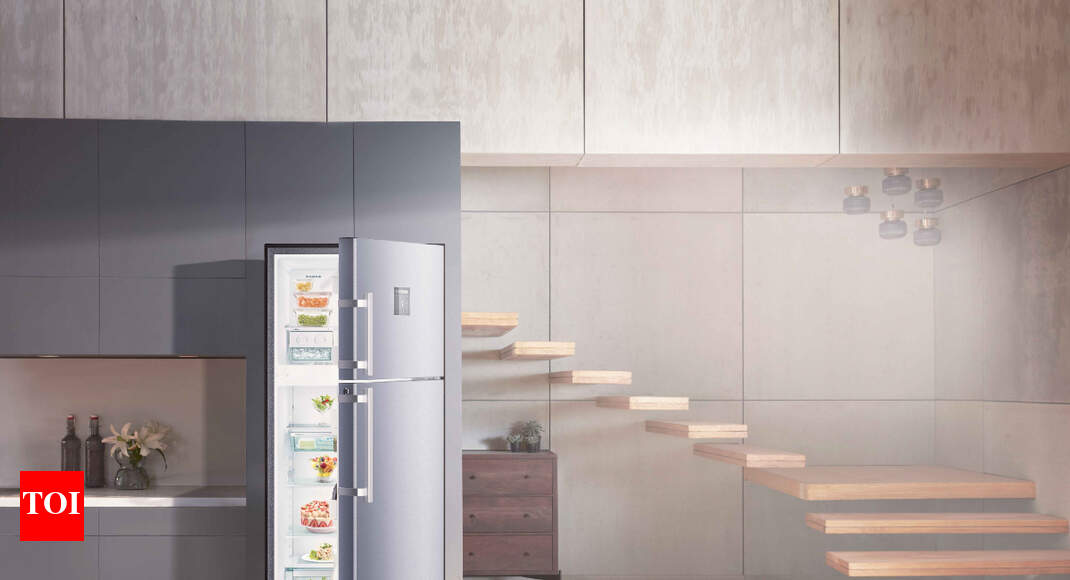 The past year has made us realize the importance of investing in our lives. Making much-needed upgrades that can really add value to our lives has been the trend of the season. One of those investments has to be a new era refrigerator that will help keep us fresh, keep our fruits and vegetables fresh, and boost the style quotient of our kitchens, all at the same time. And German preservation experts Liebherr have come up with the perfect offer that ticks all the boxes. Building on its rich history of over 65 years in the industry, the company has started manufacturing this new refrigerator at its factory in Aurangabad, right here in India. This refrigerator promises the best cooling experience in the industry and comes with unique features that every Indian household needs.
Liebherr entered the Indian market in 2018 and comes with a long and successful history of manufacturing premium refrigerators and freezers for over 65 years. The wholly-owned Indian subsidiary of German food preservation expert – Liebherr Appliances India, has brought one of the most sought-after features to its refrigeration range – EasyFresh technology.

The company's solid experience in the refrigeration and cooling industry gives it an edge in the Indian markets. And with the introduction of their EasyFresh technology, Liebherr is ensuring that customers can get the most out of their fresh produce and cook fresh, healthy food at all times. Specially designed for India, the EasyFresh technology of Liebherr refrigerators keeps food fresh longer. Storing food in tropical countries like ours has always been a challenge. This German manufacturer has patented a technology that solves these problems that keep fruits, vegetables, fish, meat and dairy products fresher for much longer.
Congratulations!
You have successfully voted
If lockdown has made you crave home-cooked meals with farm-fresh produce but going to the market every day is an impossible task, then Liebherr's EasyFresh technology could be your best friend, as it maintains the right balance between temperature and humidity in certain compartments of your refrigerator. This unique feature ensures that all your vegetables and fruits stay fresh for days.

The brand's latest campaign quite effectively captures the intent behind this launch. Their
Love food. I love Liebherr The campaign highlights how EasyFresh technology helps you pack in the freshness and lightness that comes with farm-fresh produce for a longer period of time without compromising the taste of food in any way. And that's why anyone who appreciates an explosion of organic flavor on their palette will surely love Liebherr. These Liebherr films are sure to please foodies, self-proclaimed foodies and aesthetes across the country who crave the sensational journey that each delicacy takes them on. Watch the brand's film, which captures these touching moments –
https://www.youtube.com/watch?v=gvTnAvFwpaY
Liebherr has been committed for years to providing top quality products across the entire spectrum of refrigeration. With each new device, the brand focuses on one key factor that helps create a durable and reliable device. From energy efficiency to maximizing space, Liebherr has done it all. The German brand has been showered with several awards and accolades precisely for this attention to detail. With this new Made In India range, they strive to carry forward the Liebherr heritage.

https://www.youtube.com/watch?v=mRxYeLznwzQ
Liebherr refrigerators feature the latest features in a classic, chic design. From the DuoCooling function that gives you full control over the refrigerator temperature to its NextGen energy-saving inverter compressors, this new range of refrigerators from Liebherr has the best features. Its premium stainless steel, precise electronic control systems and sophisticated design ensure that Liebherr refrigerators are a timeless elegance that will suit any space with any aesthetic. Here are all the features of the new Liebherr refrigerators:

https://www.youtube.com/watch?v=qLpSXeO97t4
If you want to know more about Liebherr refrigerators, click here.
Disclaimer: The article was produced on behalf of Liebherr by the Internet Times Spotlight Team.