Ghisallo serves authentic wood-fired pizza | Food, recipes and entertainment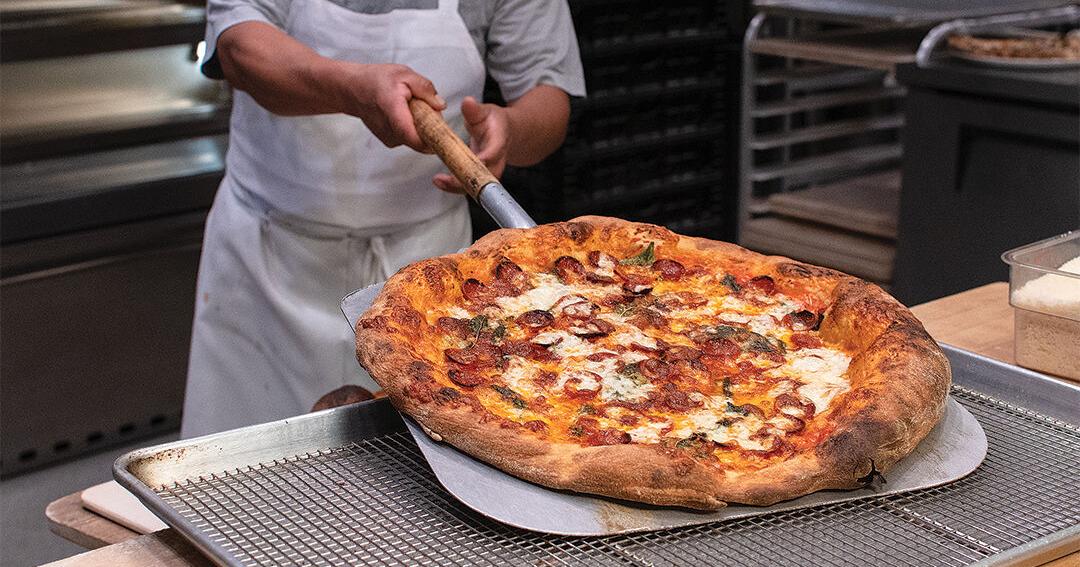 Mark Meyuhas and Bruce Horwitz are quite deliberate when choosing a street to open a restaurant on. In 2009 they launched The Tasting Kitchen on Abbot Kinney, serving contemporary Italian with a focus on farm-to-table. And in the fall of 2021, they opened Ghisallo, a wood-fired pizza kitchen on Ocean Park Boulevard in Santa Monica.
But the two restaurateurs don't just choose locations based on their popularity. They both live in the Westside with their families and they also consider the community.
"We love Santa Monica," Horwitz said. "It's been a welcoming community since day one. We wanted to open a restaurant that the community could take ownership of. There's a natural gravitas for small independent businesses in Santa Monica that doesn't exist in every community.
The inspiration to open Ghisallo, which is a mountain near Lake Como in the Lombardy region of Italy, came from the smoke.
"How does it taste and what does it do to the air that immediately surrounds the restaurant," Horwitz said. "There is a flavor and a feeling of authenticity when you are near a restaurant using wood-burning equipment. It cannot be reproduced with gas or electric ovens.
Designer Matt Winter, whose clients include Gjusta, Mirame in Beverly Hills, and Firestone Brewery in La Brea, combined a classic pizzeria vibe with front and back lit outdoor patios. The front patio is dotted with high tables highlighted from the sidewalk by an elegant wooden door. Al fresco dining was a must considering Ghisallo was open during the pandemic.
The menu offers much more than pizza: saffron rice croquettes, rigatoni with braised veal shank, an Italian submarine and four layers of homemade Valrhona chocolate cake.
"We've worked hard to create the perfect single slice and we're close," Horwitz said. "I can eat the vegetable slice all day. The meatballs aren't bad either.
Although Ghisallo is a more casual operation, Horwitz shared that he learned a few things from owning The Tasting Kitchen that he can apply to all of his businesses.
"The fundamentals of hospitality never change," he said. "Take care of people in the best possible way and they tend to come back. It worked for over a decade at The Tasting Kitchen. Restaurants are not the easiest path for a small entrepreneur. The margins are extremely small and it's so easy to get derailed by a myriad of landmines unique to our craft. That said, when your place is full and people are having fun, it's a wonderful feeling. It's a bit like having a hit musical. So much about hospitality is theater.
Ghisallo
1622 Ocean Park Blvd.
santa monica
310-399-4060