Gourmet neighborhood market | Food, recipes and entertainment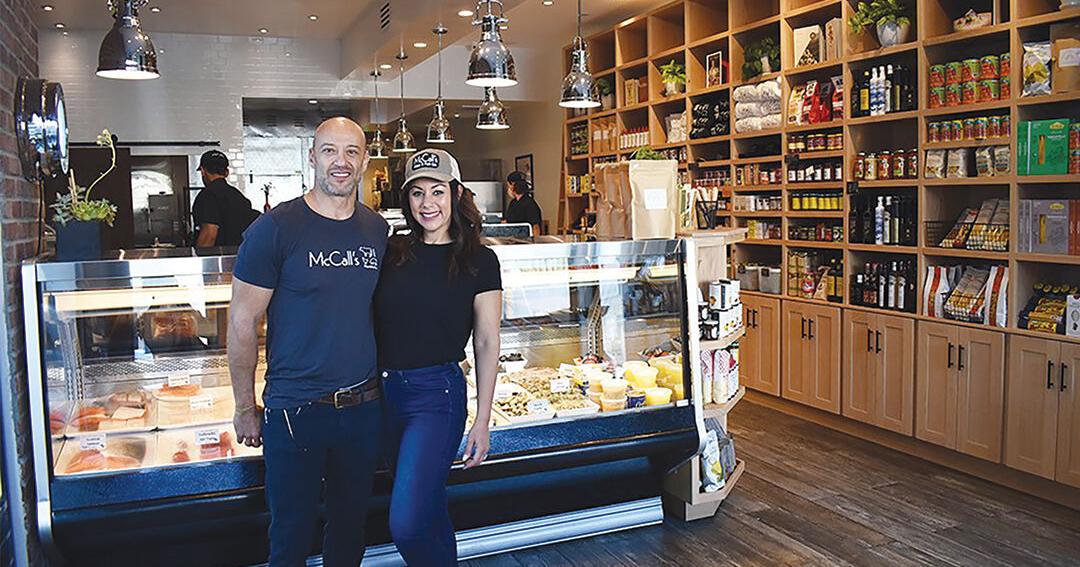 McCall's Meat and Fish Co. is now open in the Westside
McCall's Meat and Fish Co., a staple of the Los Feliz neighborhood for over a decade, has opened a new location on Santa Monica's popular Montana Avenue.
Founded in 2010 by specialty chefs Nathan McCall and Karen Yoo, the one-stop-shop for delicatessen, meat and fish focuses on providing gourmet and restaurant-quality products for local customers.
In January 2022, new owners David and Michelle Sarraf opened the Santa Monica location to expand McCall's reach and bring their services to an area with few options for high-quality meat and fish. In Los Feliz, McCall's thrived on strong relationships with local residents and leaders.
"I've seen kids go from middle school to middle school," said Olin Schneider, vice president of operations. "We wanted a neighborhood spirit. We kept coming back to it when we were walking around Montana. »
The new location brings vendors from the east side to the west side, while showcasing other small local businesses.
Eastside products like Kruegermann Pickles, Zab's Hot Sauce and Sqirl Restaurant Jam are all available at the new McCall's. The location is the only Westside retail outlet to sell Jyan Isaac Bread, except for Isaac's own bakery on Ocean Park Boulevard. Isaac, who started selling bread during quarantine to friends and family, has a famous reputation in Los Angeles, and Schneider is thrilled to offer what he believes to be the "best bread in town."
At the heart of the McCall's experience is the ability to leave the store knowing how to prepare the products they sell.
"It's the conversations too," Schneider said. "Customers will leave with the certainty that they can go home and have a great experience with someone during their meal."
McCall's offers a one-stop shop for all the elements of a successful meal.
"If you're looking to make sushi and all we can offer you is fish, this isn't the boutique experience you expect from a store like ours," Schneider said. "The best possible rice we get from Japan and the best possible soy sauce we get from the Japanese market."
Schneider hopes customers can avoid LA traffic by minimizing purchases to one location.
This attention to detail is also brought to the fish and meat sold by McCall's.
"Sourcing is always done with flavor and quality first," Schneider said, though sustainability, cruelty-free products, and freedom from hormones and genetically modified organisms are also important parts of this. the equation.
Free parking in the back makes it easy to navigate an often crowded Montana Avenue and quickly get home with all the ingredients for a delicious meal. Take it from Schneider: "It's all in the extra details. There is nothing like what we do in the region.
McCall's Meat & Fish Co.
1426 Montana Avenue, Suite 7 Santa Monica
310-393-1225