How To Cook The Best Pork At Home | crispy pork tricks | sticky pork belly buns | crispy pork chops | Jane de Graaff Today Show
It's roast pork season: time to crackle and take full advantage of the cooling weather.
But what's the best way to cook it, and are there any secrets to nailing the pork every time?
I fell into Today to show hosts Karl Stefanovic and Ally Langdon all the best tricks for getting the right crunch, juicy meat, and everything on the table with ease.
Watch the clips above to see how it's done.
Pork crackers: air fryer or oven
First of all, everyone wants to know how to crack pork. There's a bit of confusion around this, and quite often we end up with dry pork and chewy crackers. Not ideal.
The biggest secret here is to dry the skin before cooking it. Then you can cook it in the air fryer or in the oven.
Moisture in the skin is the enemy of a really good crackle, so take it out of any packaging, then pat it dry with a paper towel. The more humidity you get out, the better. If you can leave it uncovered in the fridge overnight, it will dry it out even more and work even better. You can find a step by step guide here.
Once you've dried the skin, don't put salt on it until the second you put it in the oven or air fryer. If you put it on too soon, it will only draw more moisture to the surface and make your skin moist again.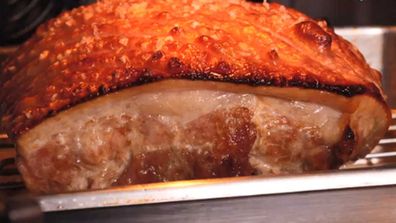 I never put salt on mine until the pork is already in the air fryer/oven and I'm about to close the door.
Preheat your oven or fryer to 200°C then only before cooking the pork, that's when you sprinkle it with salt. Don't let it sit with salt on it.
Cook the roast at high temperature for 20-30 minutes to crack the skin, then lower the temperature to 180°C and finish cooking (30 minutes per kilo). Let stand 10 minutes, then carve and serve.
Pro tip –

dry the skin and add only salt

only

as it goes in the oven.
Pork chops: crumbs in the skillet
Pork chops are the next favorite. The trick here is to make a really good layer of crumbs. For this, I always recommend panko breadcrumbs (Japanese breadcrumbs). They have an extra crunch and they tend to stick really well. They are also great for adding flavor and spice to your pork.
Again, if you squeeze your pig dry first, you'll find that everything to get the coat sticking well on the outside. It's also good to add fresh herbs like parsley and lemon zest to the breadcrumbs for extra pops of flavor.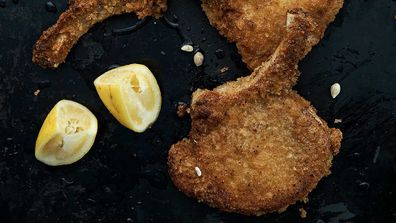 Remember to use a good amount of oil in the frying pan – too little oil means the crumbs will burn.
Pro tip –

use panko breadcrumbs and enough oil.
Pulled pork: slow cooker
I swear by slow cooker pulled pork. It's a make-it-and-forget-it recipe and it's so easy you'll want to make it all the time.
The trick here is to remove some of the fat so the meat doesn't sit there too much while cooking. Then get a barbecue sauce that you really like and add it to the meat. If you're cooking the pork in cola or ginger beer, there's spice all over the place with very little work.
Get some brioche buns and coleslaw and dinner is over.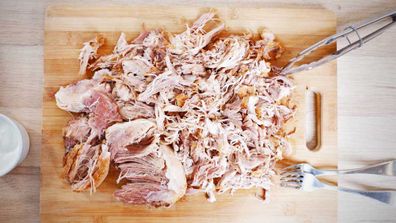 Pro tip –

use ginger beer or cola for the spice, skim off some of the fat and cook over low, slow heat.
Sticky Pork Belly: Oven
Sticky pork belly is great in soft, puffy bao buns. You can make or buy the buns (these are available in supermarkets), or you can simply serve the sticky pork belly with rice and steamed vegetables.
Anyway, the most important part is to make everything nice and sticky. The best way to do this is to make a marinade containing honey, soy, and spices, then let the pork soak for at least half an hour, but preferably overnight to soak up the flavors.
Once the pork is in the oven roasting, simmering the rest of the marinade until it's nice and thick means you can baste it as you go and create a really sticky layer .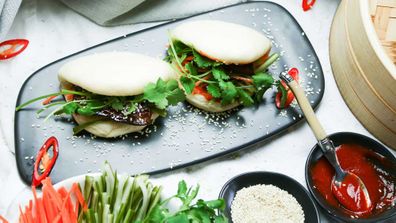 Pro tip –

be sure to make a good sticky sauce and marinade for as long as you can.
For a daily dose of 9Honey, Subscribe to our newsletter here.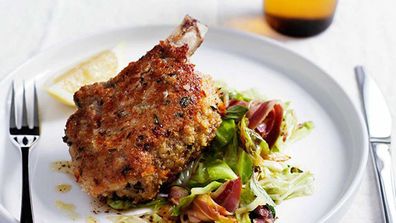 Celebrate the humble pork chop