Library launches food preservation and preparation tools | Community News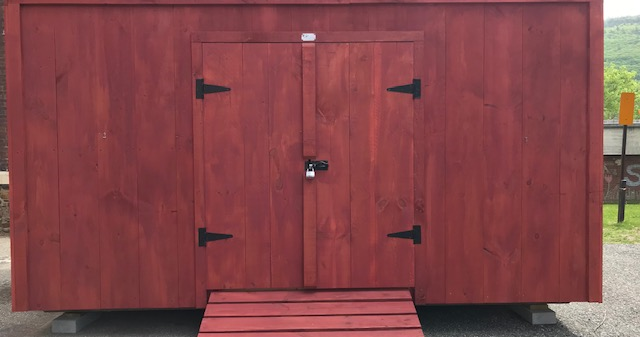 BRATTLEBORO — Celebrate the unveiling of Brooks Memorial Library's new collection on Saturday, June 4, from 10 a.m. to noon. Find tools to cultivate your garden, to help with harvesting, and to prepare and store food.
From simple shovels to sophisticated food dehydrators, tools to support local sustainable food security and enhance the food preparation experience with specialized equipment will be available on loan to BML cardholders. Library cards are free for Brattleboro residents, property owners and business owners and can be purchased by others for $62/year or $32/6 months.
"Libraries are built on a model of mutual aid and the sharing economy. This new collection of objects is a natural fit with the library's mission to connect people and resources to inspire, inform and empower our diverse community," Library Director Starr LaTronica said in a press release. .
The Big Red Shed is the result of the combined vision of LaTronica and Brattleboro's sustainability coordinator, Stephen Dotson, who secured funding for the shed and initial collection from the Vermont Foodbank. The project was made possible through the work of library staff and volunteers from Brattleboro Time Trade and Edible Brattleboro.
Opening day events include: ribbon cutting, tool inventory tours and introduction to the booking system, chalk flower garden mural project, papermaking demonstration with built-in seeds, a seed bookmark decorating activity, garden songs with Andy Davis on accordion, and Sing and Dance with Robin Morgan.
Families can follow a story walk featuring Anna McQuinn's "Lola Plants a Garden" and "Lola Loves Stories," between Brooks Memorial Library and the Edible Brattleboro plant giveaway event happening concurrently at the Retreat Farm.
For more information, call 802-254-5290 ext. 1201 or visit brookslibraryvt.org.