Outstanding Chefs | Food, recipes and entertainment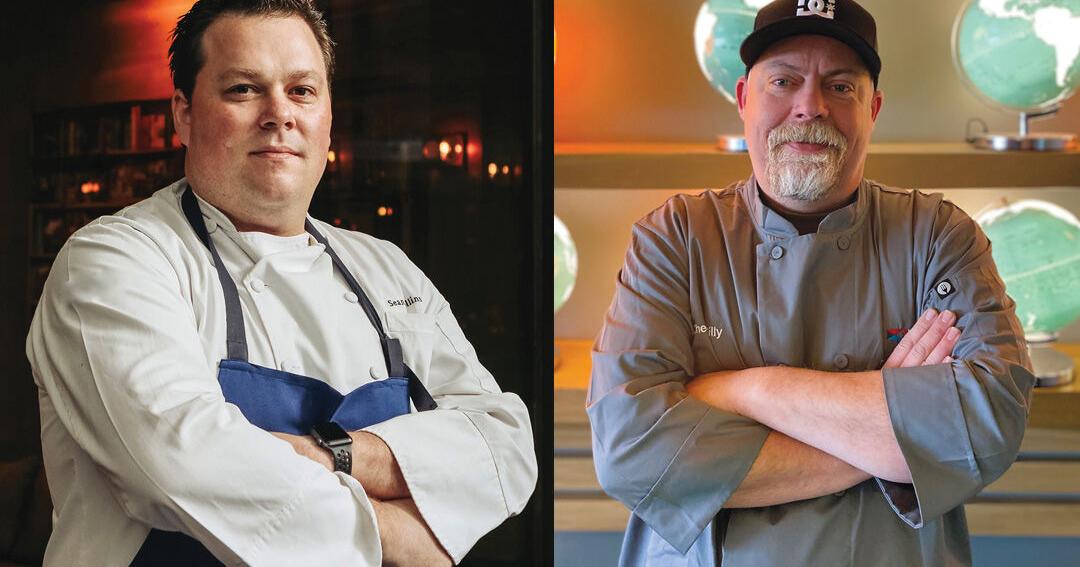 Pacifica Hotels appoints Sean Collins and Billy Haynes
Pacifica Hotels, the largest owner and operator of boutique hotels along the Pacific Coast, announced the appointment of two exceptional chefs.
Sean Collins has been named Executive Chef of the Marina del Rey Hotel and The Kinney SLO has recruited Billy Haynes as Executive Chef.
"We are thrilled to have two talented and accomplished chefs join the team at these two Pacifica Hotels properties," said Josh Hill, Executive Chef of Pacifica Hotels. "We are confident that customers will be impressed by their exceptional talent, mouth-watering cuisine and new culinary flair they will bring to our restaurants."
Chef Collins has over 16 years of experience in the culinary world and will be serving guests and locals alike with flavorful California cuisine at Marina del Rey's SALT Restaurant. His passion for cooking began when he was a line cook with his uncle at the Ocean Trail Golf Course in Rancho Palos Verdes. His previous experience includes stops at Baltaire, Wolfgang Puck at the Bel Air Hotel, Gordon Ramsey at the London West Hollywood, Thomas Keller at Bouchon Beverly Hills and Alain Giraud at Anisette.
"It is an honor to work at the Marina del Rey hotel," said Collins. "I look forward to elevating the restaurant and kitchen even further, and providing guests and the local community with seasonal California dishes that will make for an unforgettable dining experience."
Haynes brings 15 years of in-depth Leroy's culinary experience to the Kinney SLO. He started as a line cook at Gary Danko in San Francisco, then became executive chef at the Holiday Inn Select in Bakersfield. He has also served as executive chef at Four Points by Sheraton San Diego, banquet chef at the Hilton San Diego Bay, and cook at the Sandcastle Inn in Pismo Beach. His most recent role was as executive chef at Las Brisas in San Luis Obispo.
"I'm delighted to put a spin on pub-style classics at Leroy's," Haynes said. "Guests dining inside The Kinney SLO property can still enjoy the dishes they crave, but with even more flavor than before."