Penn State Extension Offers Summer and Fall Home Food Storage Webinars | Food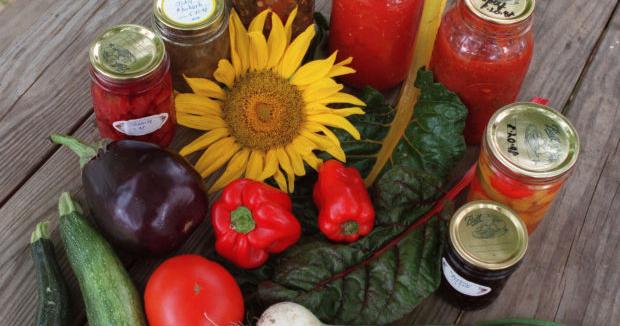 The Penn State Extension is offering a series of home food storage webinars throughout the summer and fall.
Webinar topics include pressure canning, atmospheric vapor canning and pickling.
Attendees should pre-register for the webinars here. Some webinars are chargeable.
There are also home food storage fact sheets available on the Penn State Extension website. A compilation of fact sheets covering topics such as canning, freezing and drying food safely at home is also available for purchase.
The dates of the next webinars are:
-June 15- Topic: Pressure canning. (1 p.m. to 2:30 p.m.)
-June 30- Topic: Atmospheric Vapor Canning. (1 p.m. – 2:30 p.m.)
-July 6 – Theme: Jams and jellies. (1 p.m. – 2:30 p.m.)
-July 6 – Subject: Green bean pressure canner. (6 p.m. to 9 p.m.)
-July 13 – Topic: Stripping. (1 p.m. to 2:30 p.m.)
-July 27 – Topic: Canning in a bain-marie. (1 p.m. to 2:30 p.m.)
– August 4 – Theme: Tomatoes and salads. (1 p.m. to 2:30 p.m.)
-August 17 – Topic Food freezing. (1 p.m. to 2:30 p.m.)
-August 25 – Subject: Fermented pickles and sauerkraut. (1 p.m. to 2:30 p.m.)
-September 19- Topic: Food drying. (1 p.m. to 2:30 p.m.)
-October 4- Theme: Wild game. (1 p.m. to 2:30 p.m.)
-October 25 – Theme: Charcuterie Accompaniments. (1 p.m. to 2:30 p.m.)