Snack on Healthy Cauliflower Popcorn | Food/Recipes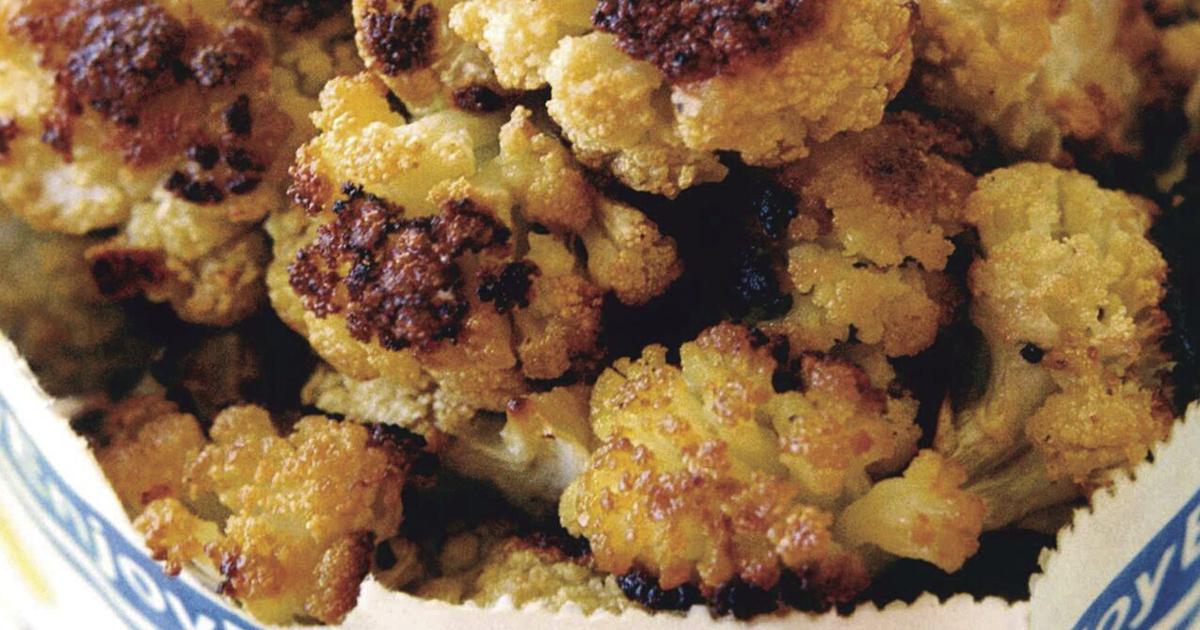 Healthy snacks are a great way to quell hunger pangs without feeling guilty. The following recipe for "Cauliflower Popcorn" from "Surreal Gourmet Bites" by Bob Blumer (Chronicle Books) is a sweet-tasting alternative to unhealthy snacks.
1 head of cauliflower
4 tablespoons of olive oil
1 tablespoon salt (or, for a salt-free alternative, Mrs. Dash table mix)
Cut off and discard the cauliflower core and thick stems. Cut remaining cauliflower into golf ball sized florets. In a large bowl, add the cauliflower, olive oil and salt. Mix well.
Spread the cauliflower on a baking sheet (parchment paper liner, if available, for easy cleanup). Roast for 1 hour, or until most of the floret has turned golden brown. (It is the caramelization process that converts dormant natural sugars to sweetness. The browner the florets, the sweeter they will taste.) Turn 3 or 4 times while roasting.
Use crinkle aluminum foil or paper towels to create a false bottom in your popcorn container, fill with cauliflower and serve immediately.
Note: Raw cauliflower can be pre-cut and refrigerated for up to 2 days in an airtight bag or bowl of water. With minimal sacrifice, cauliflower can be cooked earlier in the day and reheated in a 450 F oven for 10 minutes.