Treat Mom to a Classic Pasta Dish | Food/Recipes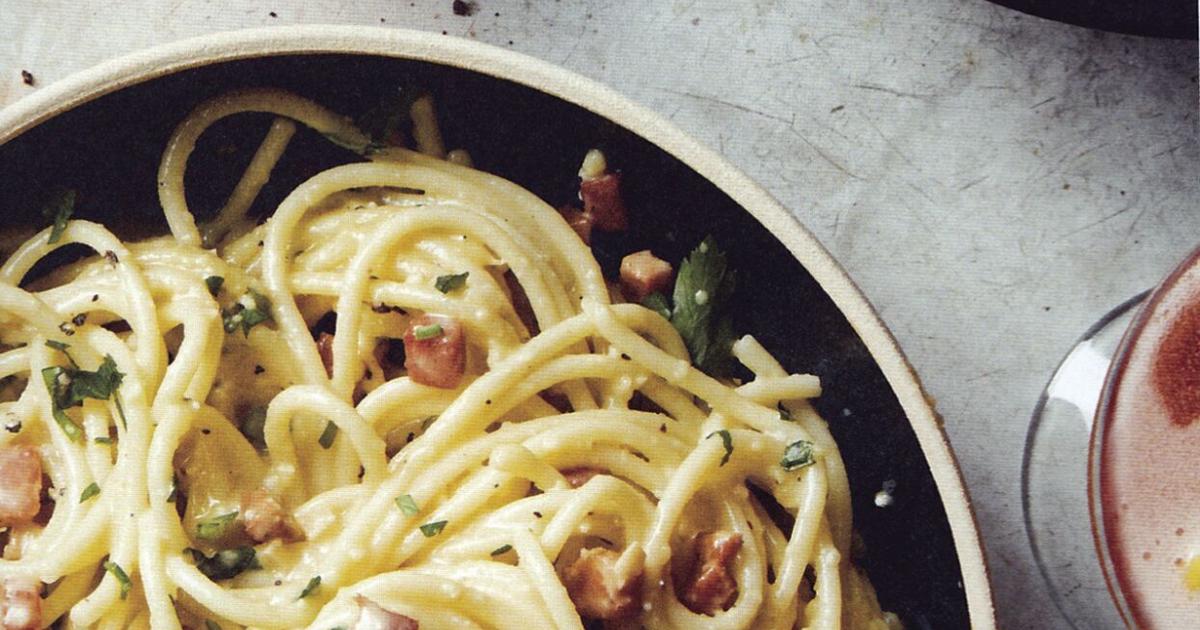 Moms often work tirelessly to care for their families, with many juggling careers and time spent at home. It's a sometimes delicate balance to manage, and sometimes moms need to be lightened.
Kids or spouses learning to cook can ease mom's pressure. Mother's Day is a great time for other family members to spend time in the kitchen. Pasta dishes are generally easy to prepare and can feed a crowd. This is the case with this recipe for "Carbonara" from "Rachael Ray: Memories and Meals From a Sweet and Savory Life" (Ballantine Books) by Rachael Ray.
1⁄4 cup extra virgin olive oil
1⁄3 pound piece of meaty pancetta or guanciale, cut into 1⁄4-inch dice
4 large garlic cloves, thinly sliced ​​or minced
1½ teaspoons coarsely ground black pepper
1 glass of white wine
6 large egg yolks
1 cup grated Pecorino Romano, plus more to spare
salt
1 pound bucatini or spaghetti
1⁄2 cup fresh flat-leaf parsley, finely chopped (a large handful of leaves)
Bring a large pot of water for the pasta to a boil.
In a large deep skillet over medium heat, heat the EVOO four turns of the skillet. Add pancetta or guanciale and simmer for about 3 minutes. Add garlic and pepper and stir 1 minute more. Add the wine and reduce by half (about 7 minutes), then reduce the heat to low.
In a medium bowl, combine egg yolks and grated cheese with generously salted boiling water and cook 1 minute less than al dente according to package recommendations.
Remove about 1¼ cups of the starchy cooking water from the pot and whisk it in the egg yolks in an even stream to temper them. Reserve an extra 1⁄2 cup of starchy water just in case.
Drain the pasta or transfer it with a spider or tongs to the pan with the pancetta and garlic. Remove the pan from the heat and add the tempered egg yolks and the parsley. Mix to combine. If the sauce seems too runny, return the heat to low and, stirring constantly for 2-4 minutes, until the sauce thickens. Add salt to taste.
Note: Many recipes for this dish include heavy cream. Such recipes may be delicious, but they are not authentic. The creamy consistency here comes from tempering eggs and emulsifying them with oil, cheese and cooking water.