Try Something Simple and New This Grilling Season | Food/Recipes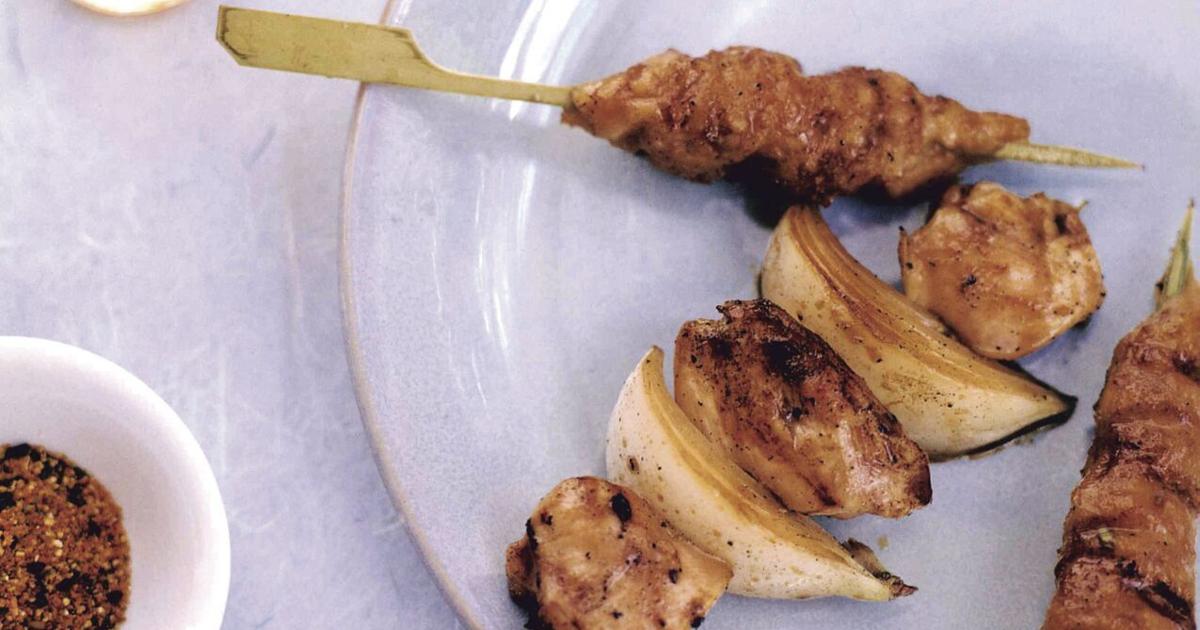 Grilling is many people's favorite cooking method, perhaps because it combines the outdoors with delicious dishes. When grilling, many people are comfortable with traditional barbecue dishes, such as hot dogs and hamburgers. But those who want to expand their grilling horizons can try the following simple recipe for "Grilled Chicken and Onion Skewers" from "Let's Cook Japanese Food!" by Amy Kaneko. (Books of chronicles).
Grilled chicken and onion skewers
Basting sauce (optional)
1/2 cup soy sauce
1/4 cup mirin
2 tablespoons of sugar
1/2 pound boneless, skinless chicken thighs, excess fat removed and cut into bite-size pieces
1 yellow onion, cut into 2-inch wedges, and/or baby leeks, white part only, cut into 1-inch lengths
1 tablespoon canola or other neutral oil
Salt (optional)
Place 10-12 bamboo skewers in water to cover at least 30 minutes before grilling. Prepare a medium-high heat in a charcoal grill or preheat a gas grill to medium-high.
If using the basting sauce, in a small saucepan, combine the soy sauce, mirin and sugar over medium-low heat and cook, stirring, until the sugar is completely dissolved and the liquid begins to become syrupy, 5 to 8 minutes. Remove from heat and set aside in a small bowl.
Drain the skewers. Thread the chicken pieces alternately with the onion pieces onto the skewers, using about 3 chicken pieces and 2 onion pieces for each skewer. When each skewer is ready, place it on a plate. Lightly brush the chicken and onion pieces on all sides with the oil.
Grilling goes fast, so set up your workstation next to the grill before you start: the plate containing the skewers, the bowl of sauce and a basting and/or salt brush, and tongs for turning the skewers. If using the basting sauce, dip each skewer in the sauce or brush the sauce over the skewers, then place them directly over the heat. Grill skewers, turning 3 or 4 times and brushing with additional sauce, until chicken is cooked through and onions are charred along edges, about 5 minutes total. If the sauce seems to be burning at any point, move the skewers to a cooler part of the grill or reduce the heat if using a gas grill. If using salt instead of basting sauce, place skewers directly over heat and grill, turning 3 or 4 times, until cooked through, about 5 minutes total. Sprinkle both sides of each skewer with salt and remove from grill.